Simplicity… that about sums us up. Our name is derived from east-west National Scenic Byway on which we rest (Hwy US 60), a stage road known as The Midland Trail.  A single vision between friends to "share our love for golf with friends".  
A parkland/links design course rest in the valley of eastern Jefferson County farmland. The vista from the clubhouse and first tees are truly "million dollar" views.  
The facility was designed by Pioneer of Golf Architecture, Edward Lawrence Packard. Along with the founder's vision and The Packard Formula … a truly playable course was laid out for the membership to enjoy.  
A protégé of early 40's/50's course designer Robert Bruce Harris, Packard utilized large multi canted greens and bunkers built into mounds to challenge players to navigate strategically thru the 6800+ yard layout. As he always does on course designs, he left his signature, with his Double Dogleg, Par 5, Hole #5.  
The Trail as members fondly refers to it. We are proud to be home to a design of an architect at the forefront of the post WWII golf explosion. It is truly a design that fits Packard's mission, "To Enjoy The Game".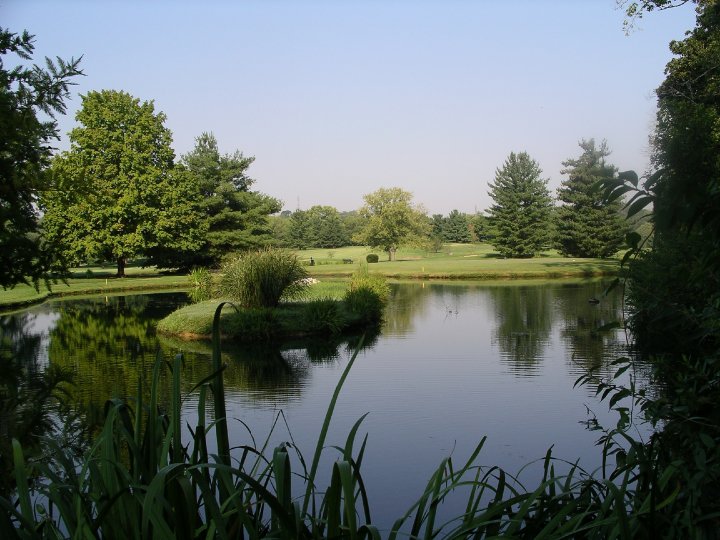 Hole
Par
Black
Men 72.5/124
Women 78.0/132
Blue
Men 71.6/122
Women 77.4/132
White
Men 69.8/120
Women 75.4/128
White/Gold
Men 67.0/114
Women 72.1/121
Gold
Men 65.6/110
Women 70.2/117
Handicap
Overview
Hole 1
4
406
400
385
285
285
16
Hole 2
5
525
520
495
495
395
2
Hole 3
4
430
412
382
313
313
14
Hole 4
3
145
141
133
133
125
12
Hole 5
5
513
502
480
404
404
4
Hole 6
4
355
348
334
334
272
10
Hole 7
3
220
211
202
171
171
18
Hole 8
4
383
374
336
336
297
12
Hole 9
4
408
390
362
316
316
6
Front 9 Total
36
3385
3293
3095
2806
2578
Hole 10
4
358
353
342
342
223
13
Hole 11
5
559
542
508
461
461
5
Hole 12
3
195
184
162
162
142
15
Hole 13
4
422
407
374
317
317
9
Hole 14
5
526
517
468
468
417
1
Hole 15
4
425
407
381
297
297
13
Hole 16
3
170
161
144
144
118
17
Hole 17
4
408
401
371
300
300
3
Hole 18
4
384
372
350
350
307
11
Back 9 Total
36
3447
3344
3131
2872
2582
Course Total
72
6832
6637
6259
6259
5160